2015 Reading Challenge


Quotes I Love

© 2011-2013 by Annabelle Lovell. All rights reserved. Powered by
Blogger
.

Wednesday, January 30, 2013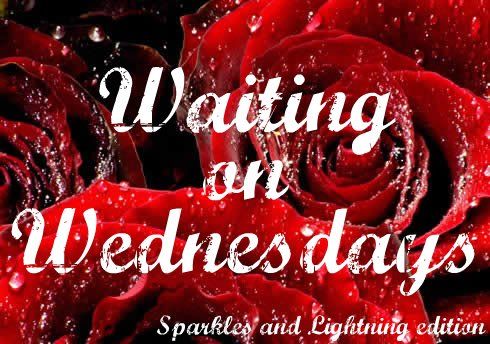 Hey there, lovely roses. It's time for that weekly meme by Jill at Breaking the Spine again. It's a pretty awesome excuse to admire gorgeous covers and find yet more books to add to my TBR that really doesn't need any help.
Stormbringers (The Order of Darkness, #2)
Philippa Gregory
Publisher: Simon Pulse
Release Date: June 4, 2013
The second book in a YA quartet filled with intrigue, mystery, and romance, from #1 New York Times bestselling author Philippa Gregory.
Italy, 1453. Luca and Isolde grow more and more attracted to each other as they continue their journey to unravel the mysteries throughout Christendom. But their travels are delayed by the uprising of an intense religious crusade that threatens the balance of the civilized world. Death lingers in the air as war ravages on, but this religious conflict is nothing compared to the arrival of an intense and deadly storm.
Caught in the midst of unimaginable chaos, Luca and Isolde must rely on one another in order to survive.
The second in Philippa Gregory's four-book series delves further into a forbidden romance and an epic quest. And the tension builds as secrets about The Order of Darkness are finally revealed...
First things first. I'm not thrilled with the cover change at all. I really liked the original cover of Changeling. It was sexy, dramatic, and beautiful. These new ones could have an appeal, but they really don't. They're boring and unimpressive and look cheap. So, really upset about that.
However, I still really want to read this one. I love all of the characters and can't wait to read about the next part of their journey. I'm super thrilled to read about more romance blossoming, and I hope it isn't too clichéd.
Lovelovelove,

What are you waiting on this Wednesday?
Link me up! :)
Welcome!
Welcome to my young adult reading blog! Sparkles and Lightning has young adult book reviews with the occasional children's or adult's book review sprinkled in. It will also be totally and completely fun :) Have a look around, have some laughs, and most of all, have a perfectly sparkly, electric time!

About Me
I'm a university student and ballroom dancer who spends too much time curled up with a good book. Red roses are my favorite and I love a good love story.
View my complete profile

Blog Tours
Want me to be a part of your blog tour? Contact me and let me know.

Blog Love!

Blog Archive

Browse Reviews by Rating

Disclaimer
In accordance with the FTC Guidelines for blogging and endorsements, I am required to state that no payments are received in return for reviews, promotions and endorsements. All books are received at no cost from publishers or purchased by myself. I receive no monetary compensations for anything that appears on Sparkles and Lightning.