2015 Reading Challenge


Quotes I Love

© 2011-2013 by Annabelle Lovell. All rights reserved. Powered by
Blogger
.

Wednesday, January 23, 2013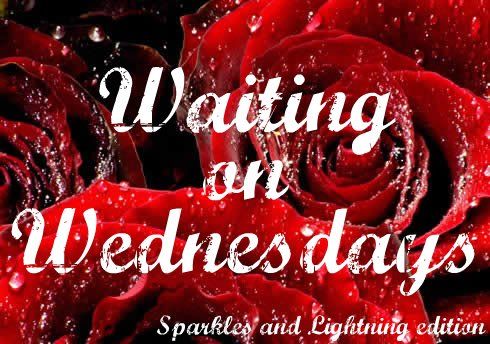 All right, darlings! It's Wednesday, and here at Sparkles and Lightning we participate in the meme Waiting on Wednesdays hosted by the fantastic Jill over at Breaking the Spine. I don't know what we'd do without her sometimes. This meme is one of the best ways to discover (and gush over) newly discovered and highly anticipated for forever books both, and it's pretty fantastic. So, enough with my rambling and on to my choice!
Of Beast and Beauty
Stacey Jay
Publisher: Delacorte Books for Young Readers
Release Date: July 23, 2013
In the beginning was the darkness, and in the darkness was a girl, and in the girl was a secret...
In the domed city of Yuan, the blind Princess Isra, a Smooth Skin, is raised to be a human sacrifice whose death will ensure her city's vitality. In the desert outside Yuan, Gem, a mutant beast, fights to save his people, the Monstrous, from starvation. Neither dreams that together, they could return balance to both their worlds.
Isra wants to help the city's Banished people, second-class citizens despised for possessing Monstrous traits. But after she enlists the aid of her prisoner, Gem, who has been captured while trying to steal Yuan's enchanted roses, she begins to care for him, and to question everything she has been brought up to believe.
As secrets are revealed and Isra's sight, which vanished during her childhood, returned, Isra will have to choose between duty to her people and the beast she has come to love.
I've only read two books by Stacey, those being Juliet Immortal and Romeo Redeemed. I hated the latter. Liked the former well enough. So it was really a toss-up as to whether or not I was going to read this one.
But you guys, I can't resist. Beauty and the Beast has always been one of my favorite fairytales, and I have to read this latest retelling. Plus, um, that cover? Gorgeous. So I think it's worth the risk.
Lovelovelove,

What are you waiting on this Wednesday?
Link me up! :)
Welcome!
Welcome to my young adult reading blog! Sparkles and Lightning has young adult book reviews with the occasional children's or adult's book review sprinkled in. It will also be totally and completely fun :) Have a look around, have some laughs, and most of all, have a perfectly sparkly, electric time!

About Me
I'm a university student and ballroom dancer who spends too much time curled up with a good book. Red roses are my favorite and I love a good love story.
View my complete profile

Blog Tours
Want me to be a part of your blog tour? Contact me and let me know.

Blog Love!

Blog Archive

Browse Reviews by Rating

Disclaimer
In accordance with the FTC Guidelines for blogging and endorsements, I am required to state that no payments are received in return for reviews, promotions and endorsements. All books are received at no cost from publishers or purchased by myself. I receive no monetary compensations for anything that appears on Sparkles and Lightning.