2015 Reading Challenge


Quotes I Love

© 2011-2013 by Annabelle Lovell. All rights reserved. Powered by
Blogger
.

Wednesday, January 16, 2013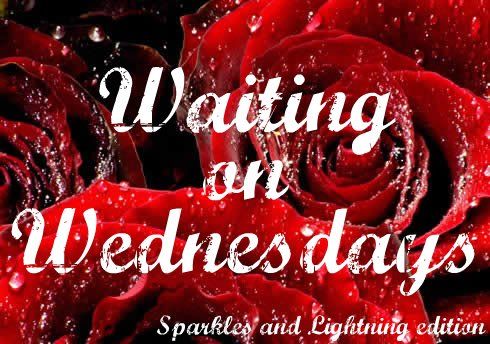 Well hello! Waiting on Wednesdays is a weekly meme hosted by Jill at Breaking the Spine that gives book bloggers and excuse to fangirl (or fanboy) over unreleased books that we're lusting after. It's one of my favorite posts to make. This week's pick is one of my most anticipated of 2013. I actually have an ARC, but whatever. It's my blog so I can feature it anyway if I want to :)
The Uprising (The Forsaken, #2)
Lisa M. Stasse
Publisher: Simon & Schuster Books for Young Readers
Release Date: August 6, 2013
In this dystopian sequel to The Forsaken, Alenna has survived the brutality of life on the wheel—and now she's going back for more.
Alenna escaped. It was expected that she would die on the wheel, the island where would-be criminals are sent as directed by the UNA—the totalitarian supercountry that was once the United States, Mexico, and Canada. But Alenna and her boyfriend, Liam, made it to safety. Except safety, they will soon learn, is relative.
In order to bring down the UNA, they must first gain control of the wheel. If the mission succeeds, the wheel will become a base of revolution. But between betrayals, a new Monk leading a more organized army of Drones, and the discovery of a previously unknown contingent, Alenna, Liam, and their allies might be in over their heads. One thing Alenna knows for sure: There will be a reckoning. And not everyone she loves will make it out alive.
Okay, so wow. I really loved The Forsaken. So of course I can't wait to read this one. To be honest, I probably won't wait much longer. I have zero self-control.
The cover matches the first one, and in this world of cover changes that's about as awesome as it can get! Plus, I love the pink and red. Gorgeous.
Lovelovelove,

What are you waiting on this Wednesday?
Link me up! :)
Welcome!
Welcome to my young adult reading blog! Sparkles and Lightning has young adult book reviews with the occasional children's or adult's book review sprinkled in. It will also be totally and completely fun :) Have a look around, have some laughs, and most of all, have a perfectly sparkly, electric time!

About Me
I'm a university student and ballroom dancer who spends too much time curled up with a good book. Red roses are my favorite and I love a good love story.
View my complete profile

Blog Tours
Want me to be a part of your blog tour? Contact me and let me know.

Blog Love!

Blog Archive

Browse Reviews by Rating

Disclaimer
In accordance with the FTC Guidelines for blogging and endorsements, I am required to state that no payments are received in return for reviews, promotions and endorsements. All books are received at no cost from publishers or purchased by myself. I receive no monetary compensations for anything that appears on Sparkles and Lightning.