2015 Reading Challenge


Quotes I Love

© 2011-2013 by Annabelle Lovell. All rights reserved. Powered by
Blogger
.

Wednesday, August 29, 2012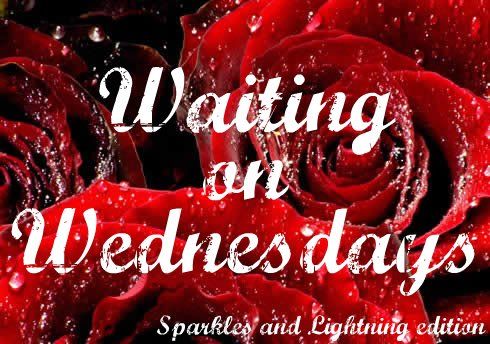 Here at Sparkles and Lightning, we all know what it means to be Wednesday. Thanks to Jill at
Breaking the Spine
, it's a day specifically designed for us book bloggers and book lovers to gush over books we all want like our lives depend on it!
So, yeah. That's about it :)
Let's reveal my pick this week, shall we?
With power comes enemies. Lots of them.
Hunter Garrity just wants to be left alone. He's learned the hard way that his unusual abilities come at a price. And he can't seem to afford any allies.
He's up to his neck in hostiles. His grandfather, spoiling for a fight. The Merrick brothers, who think he ratted them out. Calla, the scheming psycho who wants to use him as bait.
Then there's Kate Sullivan, the new girl at school. She's not hostile. She's bold. Funny. Hot. But she's got an agenda, too.
With supposedly secret powers rippling to the surface everywhere around him, Hunter knows something ugly is about to go down. But finding out what means he'll have to find someone he can trust…
I recently started reading Brigid's Elemental series, and people, it is epic. I absolutely adore it. Five hot guys, awesome and strong heroines. Glittering romance and gorgeous dialogue.
Basically, perfection. Or pretty darn close.
And look at the covers! They're all lovely, but this one is really something else. Probably because it's white instead of a bold color and that's bold in it's own way. So, you know.
Anyway, I am super super excited to read this one!
Lovelovelove,

What are you waiting on this Wednesday?
Welcome!
Welcome to my young adult reading blog! Sparkles and Lightning has young adult book reviews with the occasional children's or adult's book review sprinkled in. It will also be totally and completely fun :) Have a look around, have some laughs, and most of all, have a perfectly sparkly, electric time!

About Me
I'm a university student and ballroom dancer who spends too much time curled up with a good book. Red roses are my favorite and I love a good love story.
View my complete profile

Blog Tours
Want me to be a part of your blog tour? Contact me and let me know.

Blog Love!

Blog Archive

Browse Reviews by Rating

Disclaimer
In accordance with the FTC Guidelines for blogging and endorsements, I am required to state that no payments are received in return for reviews, promotions and endorsements. All books are received at no cost from publishers or purchased by myself. I receive no monetary compensations for anything that appears on Sparkles and Lightning.