2015 Reading Challenge


Quotes I Love

© 2011-2013 by Annabelle Lovell. All rights reserved. Powered by
Blogger
.

Wednesday, December 12, 2012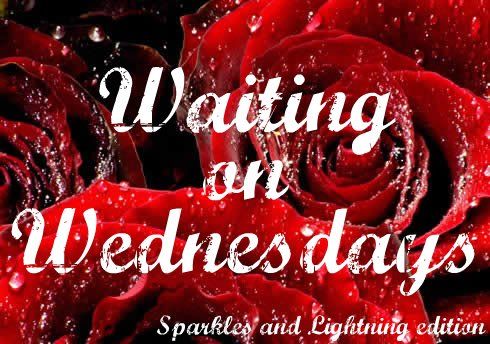 Buongiorno, darlings! It's Wednesday today! I mean, obviously, but yeah. Anyway, that means today it's time for the weekly meme Waiting on Wednesdays hosted by Jill over at Breaking the Spine! Basically it's an excuse for us book bloggers and book loves alike to get together and obsess over books we're dying for. It's super fun, I promise.
I'm psyched to present my pick this week? Want to see? You know you do.
Antigoddess (Antigoddess, #1)
Kendare Blake
Publisher: Tor Teen
Release Date: September 10, 2013
Old Gods never die…
Or so Athena thought. But then the feathers started sprouting beneath her skin, invading her lungs like a strange cancer, and Hermes showed up with a fever eating away his flesh. So much for living a quiet eternity in perpetual health.
Desperately seeking the cause of their slow, miserable deaths, Athena and Hermes travel the world, gathering allies and discovering enemies both new and old. Their search leads them to Cassandra—an ordinary girl who was once an extraordinary prophetess, protected and loved by a god.
These days, Cassandra doesn't involve herself in the business of gods—in fact, she doesn't even know they exist. But she could be the key in a war that is only just beginning.
Because Hera, the queen of the gods, has aligned herself with other of the ancient Olympians, who are killing off rivals in an attempt to prolong their own lives. But these anti-gods have become corrupted in their desperation to survive, horrific caricatures of their former glory. Athena will need every advantage she can get, because immortals don't just flicker out.
Every one of them dies in their own way. Some choke on feathers. Others become monsters. All of them rage against their last breath.
The Goddess War is about to begin.
Yeah, I completely love Kendare Blake. Anna Dressed in Blood and Girl of Nightmares were both phenomenal books as far as I'm concerned. Like, they were just absolutely amazing and I adored them both completely. So yeah, I've been eagerly anticipating her next release. And it just so happens to sound freaking incredible.
Old Gods? Greek mythology? A travel? Ordinary yet extraordinary girls? A war between gods? Um, hello. Count me in.
Lovelovelove,

What are you waiting on this Wednesday?
Link me up! :)
Welcome!
Welcome to my young adult reading blog! Sparkles and Lightning has young adult book reviews with the occasional children's or adult's book review sprinkled in. It will also be totally and completely fun :) Have a look around, have some laughs, and most of all, have a perfectly sparkly, electric time!

About Me
I'm a university student and ballroom dancer who spends too much time curled up with a good book. Red roses are my favorite and I love a good love story.
View my complete profile

Blog Tours
Want me to be a part of your blog tour? Contact me and let me know.

Blog Love!

Blog Archive

Browse Reviews by Rating

Disclaimer
In accordance with the FTC Guidelines for blogging and endorsements, I am required to state that no payments are received in return for reviews, promotions and endorsements. All books are received at no cost from publishers or purchased by myself. I receive no monetary compensations for anything that appears on Sparkles and Lightning.