2015 Reading Challenge


Quotes I Love

© 2011-2013 by Annabelle Lovell. All rights reserved. Powered by
Blogger
.

Saturday, December 29, 2012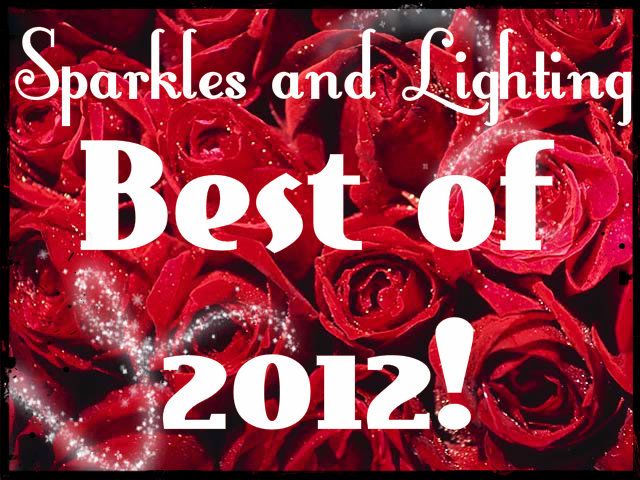 Hey there, roses! It is the last day of my 3-day event Best of 2012. Here's a quick recap: on Day 1, I posted my five favorite standalones from 2012. On Day 2, I showed my five favorite sequels that were released in 2012. On this last day, today, I will be revealing my five favorite 2012 debuts. Of course, they are in no particular order :)
Throne of Glass (Throne of Glass, #1)
Sarah J. Maas
Publisher: Bloomsbury USA Children's
Release Date: August 7, 2012
Goodreads | Amazon | Barnes & Noble | The Book Depository | My Review
After serving out a year of hard labor in the salt mines of Endovier for her crimes, 18-year-old assassin Celaena Sardothien is dragged before the Crown Prince. Prince Dorian offers her her freedom on one condition: she must act as his champion in a competition to find a new royal assassin. Her opponents are men-thieves and assassins and warriors from across the empire, each sponsored by a member of the king's council. If she beats her opponents in a series of eliminations, she'll serve the kingdom for three years and then be granted her freedom. Celaena finds her training sessions with the captain of the guard, Westfall, challenging and exhilirating. But she's bored stiff by court life. Things get a little more interesting when the prince starts to show interest in her... but it's the gruff Captain Westfall who seems to understand her best. Then one of the other contestants turns up dead... quickly followed by another. Can Celaena figure out who the killer is before she becomes a victim? As the young assassin investigates, her search leads her to discover a greater destiny than she could possibly have imagined.
Seraphina (Seraphina, #1)
Rachel Hartman
Publisher: Random House Books for Young Readers
Release Date: July 10, 2012
Goodreads | Amazon | Barnes & Noble | The Book Depository | My Review
Four decades of peace have done little to ease the mistrust between humans and dragons in the kingdom of Goredd. Folding themselves into human shape, dragons attend court as ambassadors, and lend their rational, mathematical minds to universities as scholars and teachers. As the treaty's anniversary draws near, however, tensions are high.
Seraphina Dombegh has reason to fear both sides. An unusually gifted musician, she joins the court just as a member of the royal family is murdered—in suspiciously draconian fashion. Seraphina is drawn into the investigation, partnering with the captain of the Queen's Guard, the dangerously perceptive Prince Lucian Kiggs. While they begin to uncover hints of a sinister plot to destroy the peace, Seraphina struggles to protect her own secret, the secret behind her musical gift, one so terrible that its discovery could mean her very life.
In her exquisitely written fantasy debut, Rachel Hartman creates a rich, complex, and utterly original world. Seraphina's tortuous journey to self-acceptance is one readers will remember long after they've turned the final page.
Crewel (Crewel World, #1)
Gennifer Albin
Publisher: Farrar, Strauss, and Giroux
Release Date: October 16, 2012
Goodreads | Amazon | Barnes & Noble | The Book Depository | My Review
Enter a tangled world of secrets and intrigue where a girl is in charge of other's destinies, but not her own.
Sixteen-year-old Adelice Lewys has always been special. When her parents discover her gift—the ability to weave the very fabric of reality—they train her to hide it. For good reason, they don't want her to become a Spinster — one of the elite, beautiful, and deadly women who determine what people eat, where they live, how many children they have, and even when they die.
Thrust into the opulent Western Coventry, Adelice will be tried, tested and tempted as she navigates the deadly politics at play behind its walls. Now caught in a web of lies and forbidden romance, she must unravel the sinister truth behind her own unspeakable power. Her world is hanging by a thread, and Adelice, alone, can decide to save it — or destroy it.
Grave Mercy (His Fair Assassin, #1)
Robin LaFevers
Publisher: Houghton Mifflin Harcourt
Release Date: April 3, 2012
Goodreads | Amazon | Barnes & Noble | The Book Depository | My Review
Why be the sheep, when you can be the wolf?
Seventeen-year-old Ismae escapes from the brutality of an arranged marriage into the sanctuary of the convent of St. Mortain, where the sisters still serve the gods of old. Here she learns that the god of Death Himself has blessed her with dangerous gifts—and a violent destiny. If she chooses to stay at the convent, she will be trained as an assassin and serve as a handmaiden to Death. To claim her new life, she must destroy the lives of others.
Ismae's most important assignment takes her straight into the high court of Brittany—where she finds herself woefully under prepared—not only for the deadly games of intrigue and treason, but for the impossible choices she must make. For how can she deliver Death's vengeance upon a target who, against her will, has stolen her heart?
I Hunt Killers (Jasper Dent, #1)
Barry Lyga
Publisher: Little, Brown and Company
Release Date: April 3, 2012
Goodreads | Amazon | Barnes & Noble | The Book Depository | My Review
What if the world's worst serial killer...was your dad?
Jasper "Jazz" Dent is a likable teenager. A charmer, one might say.
But he's also the son of the world's most infamous serial killer, and for Dear Old Dad, Take Your Son to Work Day was year-round. Jazz has witnessed crime scenes the way cops wish they could—from the criminal's point of view.
And now bodies are piling up in Lobo's Nod.
In an effort to clear his name, Jazz joins the police in a hunt for a new serial killer. But Jazz has a secret—could he be more like his father than anyone knows?
Oh dear God, I do not think you understand how hard it was for me to only choose five books to list here. There were so many fabulous young adult debuts in 2012. Although I kind of cheated, because a couple of these are not actually the authors' first books. But they are still the first of a series, so whatever. It's my list and I'll do what I want! So, hope you enjoyed. If you don't read another book besides these five, read them!
Lovelovelove,

Welcome!
Welcome to my young adult reading blog! Sparkles and Lightning has young adult book reviews with the occasional children's or adult's book review sprinkled in. It will also be totally and completely fun :) Have a look around, have some laughs, and most of all, have a perfectly sparkly, electric time!

About Me
I'm a university student and ballroom dancer who spends too much time curled up with a good book. Red roses are my favorite and I love a good love story.
View my complete profile

Blog Tours
Want me to be a part of your blog tour? Contact me and let me know.

Blog Love!

Blog Archive

Browse Reviews by Rating

Disclaimer
In accordance with the FTC Guidelines for blogging and endorsements, I am required to state that no payments are received in return for reviews, promotions and endorsements. All books are received at no cost from publishers or purchased by myself. I receive no monetary compensations for anything that appears on Sparkles and Lightning.