2015 Reading Challenge


Quotes I Love

© 2011-2013 by Annabelle Lovell. All rights reserved. Powered by
Blogger
.

Tuesday, December 25, 2012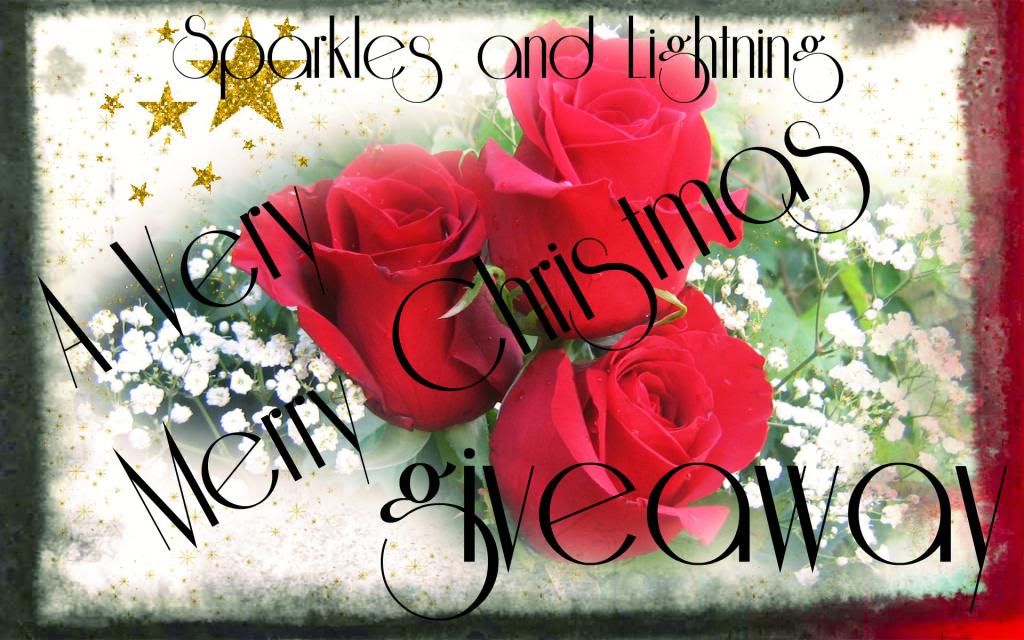 Hello, darlings! Merry Christmas to those of you who celebrate it with me, and Happy Holidays to those of you who don't! No matter what you do with your holiday, I have a lovely giveaway going on today in honor of Christmas!
Really, the prizes are pretty awesome. It's like a holiday gift from me to you! Like, extra special. Because, you know, it's the holidays!
But seriously, I think that a lot of you are going to love this giveaway. It's going to run from now through January 29. So by the time I choose winners it'll be long past Christmas, but whatever!
Well, as long as you read my Giveaways page (SERIOUSLY) before entering then everyone will be happy. Me, you, the random person down the street. I am not kidding.
Well, maybe just a little. About the random person. Not the actual reading part. Please do that. Don't make me beg.
a Rafflecopter giveaway
">
http://i1270.photobucket.com/albums/jj610/annabellelovell/verymerrygiveaway2012.jpg
" width="350" alt="Sparkles and Lightnin
g: A Very Merry Christmas Giveaway!
" />

Good luck, roses! Oh, and if you're celebrating Christmas with me, then have an absolutely marvelous one! I hope you get everything you've asked for! As for the rest of you, enjoy your day off! Relax! Live!
Lovelovelove,

Welcome!
Welcome to my young adult reading blog! Sparkles and Lightning has young adult book reviews with the occasional children's or adult's book review sprinkled in. It will also be totally and completely fun :) Have a look around, have some laughs, and most of all, have a perfectly sparkly, electric time!

About Me
I'm a university student and ballroom dancer who spends too much time curled up with a good book. Red roses are my favorite and I love a good love story.
View my complete profile

Blog Tours
Want me to be a part of your blog tour? Contact me and let me know.

Blog Love!

Blog Archive

Browse Reviews by Rating

Disclaimer
In accordance with the FTC Guidelines for blogging and endorsements, I am required to state that no payments are received in return for reviews, promotions and endorsements. All books are received at no cost from publishers or purchased by myself. I receive no monetary compensations for anything that appears on Sparkles and Lightning.