2015 Reading Challenge


Quotes I Love

© 2011-2013 by Annabelle Lovell. All rights reserved. Powered by
Blogger
.

Wednesday, November 28, 2012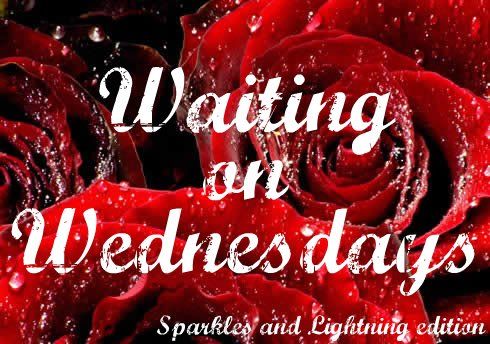 Hey all! It's Wednesday, and you all know what that means, right, roses? Well, just in case you're new to all this, it means it's time for the popular meme Waiting on Wednesday hosted by Jill at Breaking the Spine! It's basically an excuse for us book bloggers and book lovers to gush over gorgeous covers and exciting blurbs of books we're highly anticipating.
My pick this week has an absolutely gorgeous cover. There's no blurb yet, but I just couldn't resist. Cause like I mean, it is seriously beautiful. And so of course I really, really want it.
Awaken (Abandon, #3)
Meg Cabot
Release Date: May 7, 2013
Just look at that cover, you guys. I mean, oh my goodness. It's so beautiful. Just so gorgeously beautiful. I love, love, love the purple. It'll look so lovely with the blue and black of the first two covers. And then that pose, and the models, is perfection. It fits in so nicely with the other two. Oh, and I love that dress. So pretty. Love that it matches the other two covers so well. It is just so beautiful. I think I may be in love.
I liked Abandon, and I loved Underworld, so I have really high hopes for this one. It can only get better, right? I really hope so. I wasn't big on the turn Underworld took near the end, but we'll see where it ends up leading! I'm definitely intrigued. I'm still waiting on that blurb!
And of course, I absolutely adore John. He is like one of the sexiest men alive, er, in some kind of existence. I really can't wait to see more of him for sure!
Lovelovelove,

What are you waiting on this Wednesday?
Link me up! :)
Welcome!
Welcome to my young adult reading blog! Sparkles and Lightning has young adult book reviews with the occasional children's or adult's book review sprinkled in. It will also be totally and completely fun :) Have a look around, have some laughs, and most of all, have a perfectly sparkly, electric time!

About Me
I'm a university student and ballroom dancer who spends too much time curled up with a good book. Red roses are my favorite and I love a good love story.
View my complete profile

Blog Tours
Want me to be a part of your blog tour? Contact me and let me know.

Blog Love!

Blog Archive

Browse Reviews by Rating

Disclaimer
In accordance with the FTC Guidelines for blogging and endorsements, I am required to state that no payments are received in return for reviews, promotions and endorsements. All books are received at no cost from publishers or purchased by myself. I receive no monetary compensations for anything that appears on Sparkles and Lightning.