2015 Reading Challenge


Quotes I Love

© 2011-2013 by Annabelle Lovell. All rights reserved. Powered by
Blogger
.

Wednesday, November 21, 2012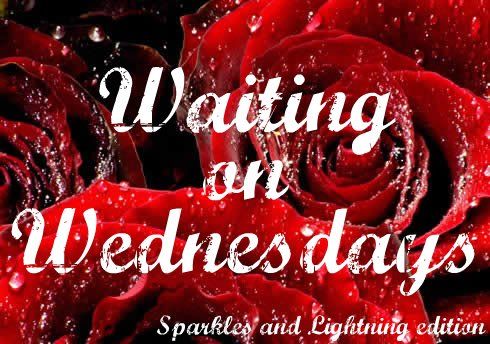 Hey there, everyone. I'm having a good week off. For my fellow Americans, it's Tanksgiving tomorrow! And then Black Friday! Very exciting stuff. We all know I will end up spending way too much money on books. Oh well.
I'm so off topic, though. This is the book blogger meme Waiting on Wednesday hosted by Jill at Breaking the Spine for the express purpose of squeeing over the covers and blurbs and whatnot of books that we are desperate to read.
So, my pick for this week:
Vortex (Insignia, #2)
S. J. Kincaid
Release Date: July 2, 2013
The impossible was just the beginning. Now in their second year as superhuman government weapons-in-training at the Pentagonal Spire, Tom Raines and his friends are mid-level cadets in the elite combat corps known as the Intrasolar Forces. But as training intensifies and a moment arrives that could make or break his entire career, Tom's loyalties are again put to the test.
Encouraged to betray his ideals and friendships for the sake of his country, Tom is convinced there must be another way. And the more aware he becomes of the corruption surrounding him, the more determined he becomes to fight it, even if he sabotages his own future in the process.
Drawn into a power struggle more dramatic than he has ever faced before, Tom stays a hyperintelligent step ahead of everyone, like the exceptional gamer he is—or so he believes. But when he learns that he and his friends have unwittingly made the most grievous error imaginable, Tom must find a way to outwit an enemy so nefarious that victory seems hopeless. Will his idealism and bravado cost him everything—and everyone that matters to him?
Filled with action and intelligence, camaraderie and humor, the second book in S.J. Kincaid's futuristic World War III Insignia trilogy continues to explore fascinating and timely questions about power, politics, technology, loyalty, and friendship.
Well, for starters, I adore this cover. It's gorgeous, and it'll match my first one perfectly. The blue will just look awesome with the red. And the title is fabulous, too. Insignia and Vortex. Perfection. I just love this cover. The background, and style, everything. And I bet it'll be shiny like the first one.
I bought Insignia since I went to a signing with S. J. Kincaid and I was pleasantly surprised by how much I ended up adoring it. It was a fantastic read. Tom was a wonderful hero to read about and this story was so unique but terrifyingly possible.
And this just sounds so good. I mean, just read it! It sounds like it picks up right where there's action, and I certainly can't wait to get back. Just…ohhhh. I am very thrilled about the possibilities in this one.
Oh, and I love the catchphrase or whatever you want to call it on top of the cover. For Insignia it was "The impossible is just the beginning." And now, for Vortex, it is "Beyond the impossible." Awesome.
Lovelovelove,

What are you waiting on this Wednesday?
Link me up! :)
Welcome!
Welcome to my young adult reading blog! Sparkles and Lightning has young adult book reviews with the occasional children's or adult's book review sprinkled in. It will also be totally and completely fun :) Have a look around, have some laughs, and most of all, have a perfectly sparkly, electric time!

About Me
I'm a university student and ballroom dancer who spends too much time curled up with a good book. Red roses are my favorite and I love a good love story.
View my complete profile

Blog Tours
Want me to be a part of your blog tour? Contact me and let me know.

Blog Love!

Blog Archive

Browse Reviews by Rating

Disclaimer
In accordance with the FTC Guidelines for blogging and endorsements, I am required to state that no payments are received in return for reviews, promotions and endorsements. All books are received at no cost from publishers or purchased by myself. I receive no monetary compensations for anything that appears on Sparkles and Lightning.