2015 Reading Challenge


Quotes I Love

© 2011-2013 by Annabelle Lovell. All rights reserved. Powered by
Blogger
.

Wednesday, November 14, 2012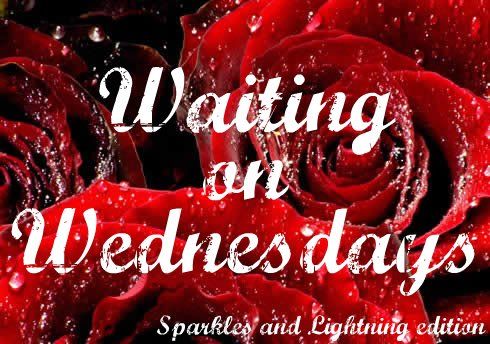 Well, hello there! Happy Wednesday, everyone! It's hosted by the fabulous Jill over at Breaking the Spine. It regularly makes my life a little bit. I love books and bloggers and covers and anticipation, so it's very exciting!
Well, here is my pick for this week.
A Darkness Strange and Lovely (Something Strange and Deadly, #2)
Susan Dennard
Release Date: July 23, 2013
Following an all-out battle with the walking Dead, the Spirit Hunters have fled Philadelphia, leaving Eleanor alone to cope with the devastating aftermath. But there's more trouble ahead—the evil necromancer Marcus has returned, and his diabolical advances have Eleanor escaping to Paris to seek the help of Joseph, Jie, and the infuriatingly handsome Daniel once again. When she arrives, however, she finds a whole new darkness lurking in this City of Light. As harrowing events unfold, Eleanor is forced to make a deadly decision that will mean life or death for everyone.
Ummm, hello, look at that cover. I could practically die from its gorgeousness. I love the colors. Love, love, love them. So much fabulous pink and purple and green. Absolutely breathtaking. And that dress! Oh my. And that background. Ohhhh, I just love everything about it.
Though Something Strange and Deadly disappointed me in some ways, now that I know what to expect I think that I'll probably end up liking the second book a lot more.
I'm also looking forward to seeing Daniel again. I had some issues with him, but he's still such a lovable rascal. I just adore him. Seriously. Can't ever get enough.
Lovelovelove,

What are you waiting on this Wednesday?
Link me up! :)
Welcome!
Welcome to my young adult reading blog! Sparkles and Lightning has young adult book reviews with the occasional children's or adult's book review sprinkled in. It will also be totally and completely fun :) Have a look around, have some laughs, and most of all, have a perfectly sparkly, electric time!

About Me
I'm a university student and ballroom dancer who spends too much time curled up with a good book. Red roses are my favorite and I love a good love story.
View my complete profile

Blog Tours
Want me to be a part of your blog tour? Contact me and let me know.

Blog Love!

Blog Archive

Browse Reviews by Rating

Disclaimer
In accordance with the FTC Guidelines for blogging and endorsements, I am required to state that no payments are received in return for reviews, promotions and endorsements. All books are received at no cost from publishers or purchased by myself. I receive no monetary compensations for anything that appears on Sparkles and Lightning.