2015 Reading Challenge


Quotes I Love

© 2011-2013 by Annabelle Lovell. All rights reserved. Powered by
Blogger
.

Wednesday, October 31, 2012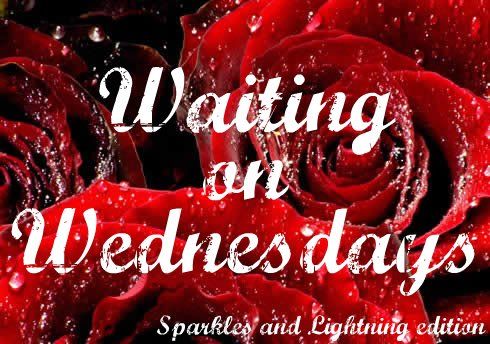 Hi, darlings! Welcome to another Waiting on Wednesday over here at Sparkles and Lightning, all thanks to the lovely Jill over at Breaking the Spine! It's a super fun meme that I absolutely love.
I'm very excited about my pick this week and cannot wait to share it with you!
Stalked by Death (Touch of Death, #2)
Kelly Hashway
Release Date: July 23, 2013
Jodi knows that any slip-ups made by the Ophi--a special group of necromancers born under the 13th sign of the zodiac--will fall on her shoulders... and that Hades is just waiting for them to screw up so he can wipe out the Ophi line.
Unfortunately, Jodi has only convinced one Ophi to join her school: A hot guy named Chase who jeopardizes her relationship with Alex. Jodi loves Alex, but Chase can enhance her powers with just a touch—making her stronger than any Ophi has ever been.
Her mixed emotions send her powers surging out of control, and the dead start rising without her conscious summoning—exactly what Hades doesn't want! If she chooses Alex over Chase, she may lose the battle to Hades, leading the Ophi race to extinction. If she chooses Chase, she might be able to stop Hades for good… but lose everything else.
Jodi needs to figure things out fast--because death is stalking her at every turn.
Confession: these links are actually for Touch of Death, since Stalked by Death is apparently not available for preorder anywhere yet.
So, I absolutely loved TOUCH OF DEATH. Like, absolutely LOVED it. It was seriously easily one of my favorite reads of 2012.
Jodi is an awesome heroine, and Alex is a wonderfully hot and fantastic love interest. It's interesting that there's going to be a love triangle in this one. I certainly don't like the idea so far but we'll just have to see how it plays out!
It sounds wonderful. Not everything is going to be easy! There are some definite struggles ahead. But seriously, if anyone can do it, Jodi can. She is awesome like that.
And there is, of course, cover love. It matches the first one beautifully, and yet it also very different. I adore her expression and the colors are gorgeous.
Lovelovelove,

What are you waiting on this Wednesday?
Link me up! :)
Welcome!
Welcome to my young adult reading blog! Sparkles and Lightning has young adult book reviews with the occasional children's or adult's book review sprinkled in. It will also be totally and completely fun :) Have a look around, have some laughs, and most of all, have a perfectly sparkly, electric time!

About Me
I'm a university student and ballroom dancer who spends too much time curled up with a good book. Red roses are my favorite and I love a good love story.
View my complete profile

Blog Tours
Want me to be a part of your blog tour? Contact me and let me know.

Blog Love!

Blog Archive

Browse Reviews by Rating

Disclaimer
In accordance with the FTC Guidelines for blogging and endorsements, I am required to state that no payments are received in return for reviews, promotions and endorsements. All books are received at no cost from publishers or purchased by myself. I receive no monetary compensations for anything that appears on Sparkles and Lightning.