2015 Reading Challenge


Quotes I Love

© 2011-2013 by Annabelle Lovell. All rights reserved. Powered by
Blogger
.

Wednesday, October 17, 2012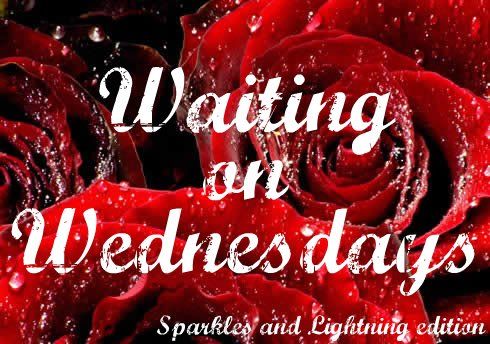 Hi there, darlings! Waiting on Wednesdays is a weekly bookish meme hosted by Jill over at Breaking the Spine. It's a lot of fun and involves a lot of obsessing and squeeing.
So I imagine you're here to see this week's pick. So without further ado, I present…
Dance of the Red Death (Masque of the Red Death, #2)
Bethany Griffin
Release Date: April 23, 2013
The sequel to Masque of the Red Death, which Melissa Marr called, "Haunting and beautiful." Araby Worth is poised either to save her city, or to abandon it. In a novel that embodies dark, sexy, tragic, and fearless, Bethany Griffin concludes her incredible, atmospheric reimagining of Edgar Allan Poe's classic short story.

Araby Worth's city is on fire. Her brother is dead. Her best friend could be soon. Her mother is a prisoner, her father is in hiding. And the two boys who stole her heart have both betrayed her. But Araby has found herself, and she is going to fight back. Inspired by one of Edgar Allan Poe's most compelling stories, "The Masque of the Red Death," Bethany Griffin has spun two sultry and intricate novels about a young woman who finds herself on the brink of despair but refuses to give in. Decadent masquerades, steamy stolen moments, and sweeping action are set in a city crumbling from neglect and tragedy. A city that seeps into your skin. Dance of the Red Death is the riveting conclusion to the dark and fascinating saga of an unforgettable heroine.
Anyone who knows me at all knows how much I fell in absolute love with Masque of the Red Death. Seriously, it would have been impossible for me not to. It was simply amazing. The plot, the characters, the world, everything. It captivated me.
I'm also Team Elliott. I seriously love him. I actually kind of hate Will. He's a jerk.
I really can't wait to see where this story goes. This is a duology, so this sequel will be the end of Araby's story and though I'm sad that it'll be a short series, I can't wait to see how everything ends.
I kind of think that Bethany is brill, so I'm sure I'll love this. I trust that she will do a fantastic job.
And then, I adore the cover. It matches the first one beautifully and I love the gorgeous purple. It's absolutely, wordlessly lovely. I just love it so much. And I bet that on the finished copy it'll be shiny and shimmery, which will, of course, only add to its beauty.
Lovelovelove,

What are you waiting on this Wednesday?
Link me up! :)
Welcome!
Welcome to my young adult reading blog! Sparkles and Lightning has young adult book reviews with the occasional children's or adult's book review sprinkled in. It will also be totally and completely fun :) Have a look around, have some laughs, and most of all, have a perfectly sparkly, electric time!

About Me
I'm a university student and ballroom dancer who spends too much time curled up with a good book. Red roses are my favorite and I love a good love story.
View my complete profile

Blog Tours
Want me to be a part of your blog tour? Contact me and let me know.

Blog Love!

Blog Archive

Browse Reviews by Rating

Disclaimer
In accordance with the FTC Guidelines for blogging and endorsements, I am required to state that no payments are received in return for reviews, promotions and endorsements. All books are received at no cost from publishers or purchased by myself. I receive no monetary compensations for anything that appears on Sparkles and Lightning.