2015 Reading Challenge


Quotes I Love

© 2011-2013 by Annabelle Lovell. All rights reserved. Powered by
Blogger
.

Wednesday, October 10, 2012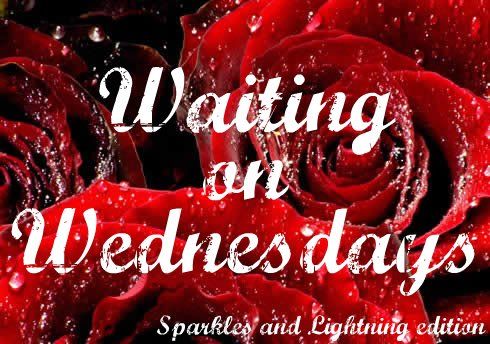 Well hi there! Welcome to Waiting on Wednesdays at Sparkles and Lightning! This is a weekly bookish meme hosted by the lovely Jill over at Breaking the Spine. It's actually the only one I participate in at this moment but that could change.
Well, anyway, you're probably here to see this week's pick. And do I have the loveliest one ever for you.
Mind Games (Mind Games, #1)
Release Date: February 19, 2013
Fia was born with flawless instincts. Her first impulse, her gut feeling, is always exactly right. Her sister, Annie, is blind to the world around her—except when her mind is gripped by strange visions of the future.
Trapped in a school that uses girls with extraordinary powers as tools for corporate espionage, Annie and Fia are forced to choose over and over between using their abilities in twisted, unthinkable ways… or risking each other's lives by refusing to obey.
In a stunning departure from her New York Times bestselling Paranormalcy trilogy, Kiersten White delivers a slick, edgy, heartstoppingly intense psychological thriller about two sisters determined to protect each other—no matter the cost.
Okay, well I've never lied to you guys and I'm not going to lie now. I really liked Paranormalcy, by by the end of the trilogy the books just started to feel very old and repetitive for me. The third book really dragged and felt very familiar and not in a good way. So for a while, I really wasn't sure if I was going to continue to read more of her work.
But you know, I was pulled over, obviously. I mean, it's supposed to be very different from Paranormalcy. So that should really help. I just love the sound of the concept and I really found I honestly can't pass this one up without giving it a chance.
Plus, that cover. I would practically buy this book and never read it just to display it on my shelves. The colors are so gorgeous and vivid and that palette is absolutely perfect. I adore it. And how that's that lovely overlay or underlay or whatever behind the face that is matching is some places and not in others. Just like in our minds. I love that.
So yes, I have been convinced to read this one and I am really, really hoping that I will love it. xx
Lovelovelove,

What are you waiting on this Wednesday?
Welcome!
Welcome to my young adult reading blog! Sparkles and Lightning has young adult book reviews with the occasional children's or adult's book review sprinkled in. It will also be totally and completely fun :) Have a look around, have some laughs, and most of all, have a perfectly sparkly, electric time!

About Me
I'm a university student and ballroom dancer who spends too much time curled up with a good book. Red roses are my favorite and I love a good love story.
View my complete profile

Blog Tours
Want me to be a part of your blog tour? Contact me and let me know.

Blog Love!

Blog Archive

Browse Reviews by Rating

Disclaimer
In accordance with the FTC Guidelines for blogging and endorsements, I am required to state that no payments are received in return for reviews, promotions and endorsements. All books are received at no cost from publishers or purchased by myself. I receive no monetary compensations for anything that appears on Sparkles and Lightning.