2015 Reading Challenge


Quotes I Love

© 2011-2013 by Annabelle Lovell. All rights reserved. Powered by
Blogger
.

Wednesday, September 26, 2012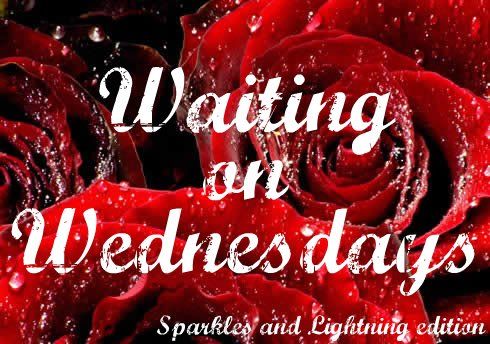 Waiting on Wednesdays is a public weekly meme hosted by the lovely Jill over at
Breaking the Spine
. Thanks, Jill!
That basically means we get an ENTIRE day full of gushing over gorgeous book covers and all the reads that we're highly anticipating.
This week I am very, very excited about my pick.
Wicked Kiss (Nightwatchers, #2)
MY KISS CAN KILL.

I used to be ordinary Samantha Day, but that's changed. Now, after one dark kiss from a dangerous boy, I can steal someone's soul...or their life. If I give in to the constant hunger inside me, I hurt anyone I kiss. If I don't...I hurt myself.

Bishop is the one whose kiss I crave most, but if I kiss him, I'll kill him. Then there's another boy, one I can't hurt. One whose kiss seems to miraculously quell my hunger. They're both part of a team of angels and demons that's joined forces in my city to fight a mysterious rising darkness, an evil that threatens everyone I know and love. I just wonder if I'll be able to help Bishop-or if I'm just another part of the darkness he's sworn to destroy....

NIGHTWATCHERS

When angels and demons must work together, something beyond evil is rising...
Well, darlings, there are so many reasons I am anticipating this one.
First off, look at the cover. It's beautiful. Also, it's pink, which is a win no matter how you look at it. I adore it. The scarf is a bit odd, but it works. And the pose a bit too symmetrical. But still, I love it.
Dark Kiss was pure amazingness and I adored it, so of course I'm eagerly anticipating the sequel.
The one sounds SO good. I love how it keeps the tagline from the first book at the bottom, too. A nice touch.
I can't wait to see what happens in this book. I can't wait to see Bishop and Kraven again. And it seems like a new guy thrown into the mix probably can't hurt.
Seriously, after that ending…well. I can't wait to see more of what's coming, and hopefully the darkness and rebellion is explored more in this one!
Lovelovelove,

What are you waiting on this Wednesday?
Welcome!
Welcome to my young adult reading blog! Sparkles and Lightning has young adult book reviews with the occasional children's or adult's book review sprinkled in. It will also be totally and completely fun :) Have a look around, have some laughs, and most of all, have a perfectly sparkly, electric time!

About Me
I'm a university student and ballroom dancer who spends too much time curled up with a good book. Red roses are my favorite and I love a good love story.
View my complete profile

Blog Tours
Want me to be a part of your blog tour? Contact me and let me know.

Blog Love!

Blog Archive

Browse Reviews by Rating

Disclaimer
In accordance with the FTC Guidelines for blogging and endorsements, I am required to state that no payments are received in return for reviews, promotions and endorsements. All books are received at no cost from publishers or purchased by myself. I receive no monetary compensations for anything that appears on Sparkles and Lightning.