2015 Reading Challenge


Quotes I Love

© 2011-2013 by Annabelle Lovell. All rights reserved. Powered by
Blogger
.

Wednesday, September 19, 2012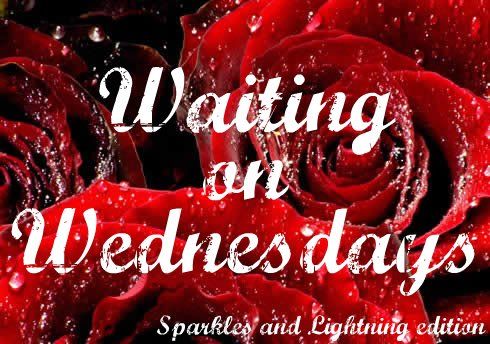 Well, darlings, hi there! It's time for another Waiting on Wednesday courtesy of the lovely Jill over at
Breaking the Spine
! I just love gushing over books I'm eagerly waiting for! Don't you?
Dark Triumph (His Fair Assassin, #2)
Sybella arrives at the convent's doorstep half mad with grief and despair. Those that serve Death are only too happy to offer her refuge—but at a price. Naturally skilled in both the arts of death and seduction, the convent views Sybella as one of their most dangerous weapons.
But those assassin's skills are little comfort when the convent returns her to a life that nearly drove her mad. Her father's rage and brutality are terrifying, and her brother's love is equally monstrous. And while Sybella is a weapon of justice wrought by the god of Death himself, He must give her a reason to live. When she discovers an unexpected ally imprisoned in the dun geons, will a daughter of Death find something other than vengeance to live for?
This heart-pounding sequel to Grave Mercy serves betrayal, treachery, and danger in equal measure, bringing readers back to fifteenth century Brittany and will keep them on the edge of their seats.
So, why am I waiting on this one??!
I loved Grave Mercy hardcore. Ismae and Duval were awesome, and the romance was sparkling and spectacular. The plot was super original and awesome. And assassins are really in right now, apparently. In any case, I'm definitely looking forward to more of this.
I hope I don't miss Ismae and Duval too much, and that they at least make cameo appearances! But Sybella sounds pretty awesome, so I think I'm covered.
And just look at that gorgeous, peerless cover. The face, the expression…I love the positioning of the knife. And the color of the cloak. And everything, really.
Lovelovelove,

What are you waiting on this Wednesday?
Welcome!
Welcome to my young adult reading blog! Sparkles and Lightning has young adult book reviews with the occasional children's or adult's book review sprinkled in. It will also be totally and completely fun :) Have a look around, have some laughs, and most of all, have a perfectly sparkly, electric time!

About Me
I'm a university student and ballroom dancer who spends too much time curled up with a good book. Red roses are my favorite and I love a good love story.
View my complete profile

Blog Tours
Want me to be a part of your blog tour? Contact me and let me know.

Blog Love!

Blog Archive

Browse Reviews by Rating

Disclaimer
In accordance with the FTC Guidelines for blogging and endorsements, I am required to state that no payments are received in return for reviews, promotions and endorsements. All books are received at no cost from publishers or purchased by myself. I receive no monetary compensations for anything that appears on Sparkles and Lightning.