2015 Reading Challenge


Quotes I Love

© 2011-2013 by Annabelle Lovell. All rights reserved. Powered by
Blogger
.

Wednesday, September 12, 2012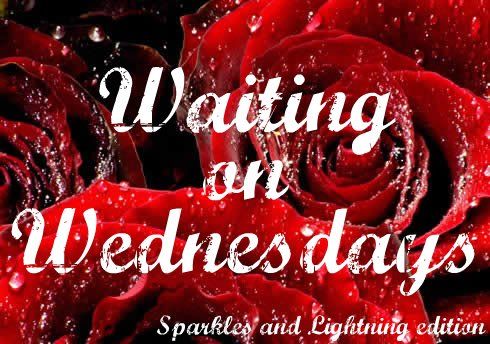 Hi, darlings! Like every other Wednesday, it's time to gush about books that we're all highly anticipating!
I'm like really excited about my pick this week. It's awesome. Totally and completely.
Haven Terra is still recovering from an internship that brought her literally to the brink of hell when a trip to New Orleans leads to more trouble. Graduating early from high school leaves the spring semester free, so Haven and her friends Dante and Lance head to the Big Easy to volunteer with community service projects. But their true mission becomes clear when they run across an enclave of devils known as the Krewe. New Orleans is a free-for-all for these shape-shifting devils, who are more reckless and vicious than any Haven, Lance, and Dante have encountered. And they soon discover their French Quarter housemates are also angels-in-training, and together they must face off with the Krewe in their quest for wings. But Haven's resolve is tested when Lucian, the repentant devil with whom she was infatuated, resurfaces and asks her for help escaping the underworld. Can he be trusted? Or will aiding him cost Haven her angel wings—and her life? Thrilling, romantic, and full of surprises, this gripping sequel to Illuminate takes the battle of good and evil to the next level.
Isn't it a beautiful cover? I don't think I love it quite as much as I loved the cover of Illuminate, but it's still definitely gorgeous. I love the way the title is written, and the font, and all the pretty curlicue decorations. Oh! And it matches the first cover, but subtly!
I adored Illuminate beyond any sort of reason, so of course this is one of my most highly anticipated books.
Just by reading the blurb I can see how good it's going to be! I love both Lucian and Lance, but I'm definitely Team Lucian, so words cannot explain how happy I am that he's coming back.
It just sounds so incredible! Haven was one of my favorite heroines and I'm looking forward to getting the chance to read more of her story.
God, I want to get my hands on this one SO badly.
Lovelovelove,

What are you waiting on this Wednesday?
Welcome!
Welcome to my young adult reading blog! Sparkles and Lightning has young adult book reviews with the occasional children's or adult's book review sprinkled in. It will also be totally and completely fun :) Have a look around, have some laughs, and most of all, have a perfectly sparkly, electric time!

About Me
I'm a university student and ballroom dancer who spends too much time curled up with a good book. Red roses are my favorite and I love a good love story.
View my complete profile

Blog Tours
Want me to be a part of your blog tour? Contact me and let me know.

Blog Love!

Blog Archive

Browse Reviews by Rating

Disclaimer
In accordance with the FTC Guidelines for blogging and endorsements, I am required to state that no payments are received in return for reviews, promotions and endorsements. All books are received at no cost from publishers or purchased by myself. I receive no monetary compensations for anything that appears on Sparkles and Lightning.