2015 Reading Challenge


Quotes I Love

© 2011-2013 by Annabelle Lovell. All rights reserved. Powered by
Blogger
.

Wednesday, September 5, 2012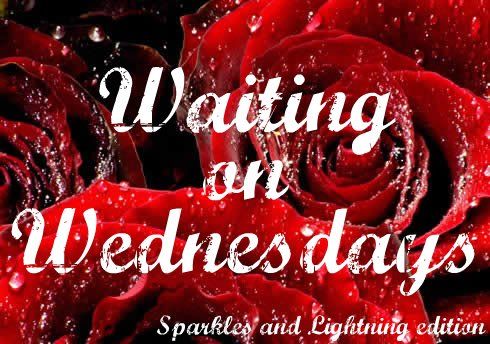 Hi there, loves! I love Wednesdays so much, don't you? And it's all thanks to Jill at
Breaking the Spine
, isn't it? Time to gush over books and admire all our favorite covers!
It's gonna be great.
I'm really super super crazy excited about my pick this week, however I will try not to go insane on you. :)
Would you live through the ultimate test of survival?
The city of Kersh is a safe haven, but the price of safety is high. Everyone has a genetic Alternate—a twin raised by another family—and citizens must prove their worth by eliminating their Alts before their twentieth birthday. Survival means advanced schooling, a good job, marriage—life.
Fifteen-year-old West Grayer has trained as a fighter, preparing for the day when her assignment arrives and she will have one month to hunt down and kill her Alt. But then a tragic misstep shakes West's confidence. Stricken with grief and guilt, she's no longer certain that she's the best version of herself, the version worthy of a future. If she is to have any chance of winning, she must stop running not only from her Alt, but also from love . . . though both have the power to destroy her.
Elsie Chapman's suspenseful YA debut weaves unexpected romance into a novel full of fast-paced action and thought-provoking philosophy. When the story ends, discussions will begin about this future society where every adult is a murderer and every child knows there is another out there who just might be better.
So, I am insanely excited for this one. Like insanely, crazy excited. Elsie is the sweetest person ever and totally one of my favorite people.
And besides that, this book just sounds amazing! How could you ever face yourself? That's a battle that seems potentially impossible to win. How do you beat someone who knows you literally as well as you know yourself?
It promises a unique dystopian, and I'm looking forward to it.
It's about a test of survival. The ultimate test. And it's one that you have a pretty good chance of losing. So how far will you go, what will you do to win? To
live
?
And that cover. It is just heartachingly gorgeous. I look at it and just melt. It makes me insanely happy! The girl and the background are so dramatic, and that lettering is red is so bold but so not at the same time. I completely and totally love the cover like it's my child or something.
(Anyone have an ARC of this one I can borrow, by the way?)
Lovelovelove

What are you waiting on this Wednesday?
Welcome!
Welcome to my young adult reading blog! Sparkles and Lightning has young adult book reviews with the occasional children's or adult's book review sprinkled in. It will also be totally and completely fun :) Have a look around, have some laughs, and most of all, have a perfectly sparkly, electric time!

About Me
I'm a university student and ballroom dancer who spends too much time curled up with a good book. Red roses are my favorite and I love a good love story.
View my complete profile

Blog Tours
Want me to be a part of your blog tour? Contact me and let me know.

Blog Love!

Blog Archive

Browse Reviews by Rating

Disclaimer
In accordance with the FTC Guidelines for blogging and endorsements, I am required to state that no payments are received in return for reviews, promotions and endorsements. All books are received at no cost from publishers or purchased by myself. I receive no monetary compensations for anything that appears on Sparkles and Lightning.