2015 Reading Challenge


Quotes I Love

© 2011-2013 by Annabelle Lovell. All rights reserved. Powered by
Blogger
.

Wednesday, July 4, 2012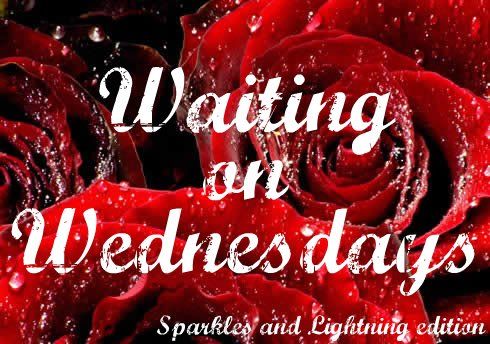 Hello, everyone!
Welcome to my weekly edition of Waiting on Wednesdays, hosted by the lovely Jill over at
Breaking the Spine
!
This week, I am featuring Something Strange and Deadly by Susan Dennard.
The year is 1876, and there's something strange and deadly loose in Philadelphia…
Eleanor Fitt has a lot to worry about. Her brother has gone missing, her family has fallen on hard times, and her mother is determined to marry her off to any rich young man who walks by. But this is nothing compared to what she's just read in the newspaper—
The Dead are rising in Philadelphia.
And then, in a frightening attack, a zombie delivers a letter to Eleanor…from her brother.
Whoever is controlling the Dead army has taken her brother as well. If Eleanor is going to find him, she'll have to venture into the lab of the notorious Spirit-Hunters, who protect the city from supernatural forces. But as Eleanor spends more time with the Spirit-Hunters, including their maddeningly stubborn yet handsome inventor, Daniel, the situation becomes dire. And now, not only is her reputation on the line, but her very life may hang in the balance.
Look at that beautiful cover! Just look at it! It is beyond beautiful! I absolutely cannot resist its allure. Yep, it has some problems...but whatever. I still love it.
Also, it sounds amazing! I adore zombie books. I don't read nearly enough of them, though.
And of course, it's the beginning of what I'm hoping is an incredible new series!
Lovelovelove,

Welcome!
Welcome to my young adult reading blog! Sparkles and Lightning has young adult book reviews with the occasional children's or adult's book review sprinkled in. It will also be totally and completely fun :) Have a look around, have some laughs, and most of all, have a perfectly sparkly, electric time!

About Me
I'm a university student and ballroom dancer who spends too much time curled up with a good book. Red roses are my favorite and I love a good love story.
View my complete profile

Blog Tours
Want me to be a part of your blog tour? Contact me and let me know.

Blog Love!

Blog Archive

Browse Reviews by Rating

Disclaimer
In accordance with the FTC Guidelines for blogging and endorsements, I am required to state that no payments are received in return for reviews, promotions and endorsements. All books are received at no cost from publishers or purchased by myself. I receive no monetary compensations for anything that appears on Sparkles and Lightning.