2015 Reading Challenge


Quotes I Love

© 2011-2013 by Annabelle Lovell. All rights reserved. Powered by
Blogger
.

Wednesday, June 6, 2012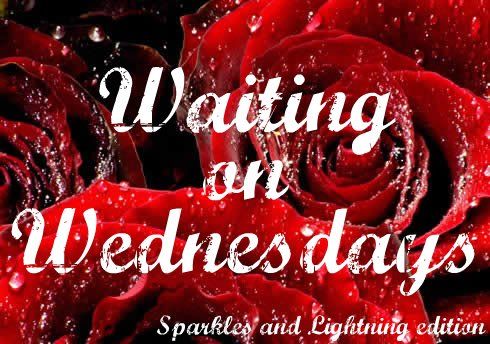 Hi, roses! Welcome to my version of Waiting on Wednesdays, hosted by Jill over at
Breaking the Spine
!
This week I am waiting on Venom by Fiona Paul, the first book of the Secrets of the Eternal Rose Series.
Cassandra Caravello is one of Renaissance Venice's lucky elite: with elegant gowns, sparkling jewels, her own lady's maid, and a wealthy fiancé, she has everything a girl could desire. Yet ever since her parents' death, Cassandra has felt trapped, alone in a city of water, where the dark and labyrinthine canals whisper of escape.
When Cass stumbles upon a murdered woman—practically in her own backyard—she's drawn into a dangerous world of courtesans, killers, and secret societies. Soon, she finds herself falling for Falco, a mysterious artist with a mischievous grin... and a spectacular skill for trouble. Can Cassandra find the murderer, before he finds her? And will she stay true to her fiancé, or succumb to her uncontrollable feelings for Falco?
Beauty, love, romance, and mystery weave together in a stunning novel that's as seductive and surprising as the city of Venice itself.
First of all, check out the gorgeousness of that cover! There's no way I can resist. It is absolutely beautiful and mysterious, and I beyond love it.
Then the synopsis sounds so good! I love that it takes place in Italy, because Italian is my favorite language, plus I'm fluent in it, which makes me feel accomplished. It's gonna have suspense and romance, which is like instant love! Historical fiction done right can be so awesome.
I need this book so badly, roses. It just has to be amazing!
Lovelovelove,
Well, darling roses? What are you waiting on this Wednesday?
Welcome!
Welcome to my young adult reading blog! Sparkles and Lightning has young adult book reviews with the occasional children's or adult's book review sprinkled in. It will also be totally and completely fun :) Have a look around, have some laughs, and most of all, have a perfectly sparkly, electric time!

About Me
I'm a university student and ballroom dancer who spends too much time curled up with a good book. Red roses are my favorite and I love a good love story.
View my complete profile

Blog Tours
Want me to be a part of your blog tour? Contact me and let me know.

Blog Love!

Blog Archive

Browse Reviews by Rating

Disclaimer
In accordance with the FTC Guidelines for blogging and endorsements, I am required to state that no payments are received in return for reviews, promotions and endorsements. All books are received at no cost from publishers or purchased by myself. I receive no monetary compensations for anything that appears on Sparkles and Lightning.