2015 Reading Challenge


Quotes I Love

© 2011-2013 by Annabelle Lovell. All rights reserved. Powered by
Blogger
.

Monday, June 25, 2012
Hello, darlings! Another week is beginning with a boom here at Sparkles and Lightning! As usual, I'm kicking off the week by announcing the hot new YA releases of this week!
This week's haul is smallish, but there are still some awesome and highly anticipated reads coming out as well as some other awesome stuff!
Storm of Books may or may not include new and/or paperback editions of previously released books.
FEATURED RELEASE OF THE WEEK
A Want So Wicked by Suzanne Young
Elise is a normal seventeen-year-old girl until the day she wakes up in a desert park, with no idea who she is.




After that episode, her life takes a bizarre turn. She's experiencing unexpected flashes of insight into people's lives—people she's never met before. Strangers frighten her with warnings about the approaching Shadows. And although Elise has never had a boyfriend, she suddenly finds herself torn between two handsome but very different young men: Abe, the charming bad boy whose effect on her both seduces and frightens her, and the mysterious Harlin, who's new to town but with whom Elise feels an urgent, elemental connection—almost as if they are soul mates.




Now Elise begins to question everything about her life. Why do these guys both want her so desperately? What are the Shadows? Why does the name Charlotte inspire a terrifying familiarity? And who is Elise, really?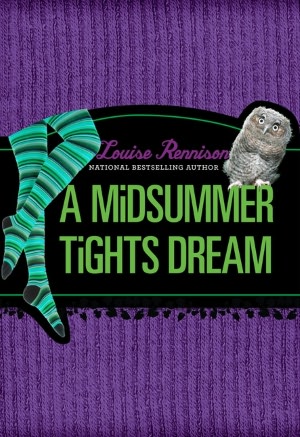 A Midsummer Tights Dream by Louise Rennison
I really hope you enjoy the books that come out this week, my loves! There's a ton of awesome ones, and whoever goes booking this week is going to have a difficult time deciding between all the books!
Lovelovelove,

Welcome!
Welcome to my young adult reading blog! Sparkles and Lightning has young adult book reviews with the occasional children's or adult's book review sprinkled in. It will also be totally and completely fun :) Have a look around, have some laughs, and most of all, have a perfectly sparkly, electric time!

About Me
I'm a university student and ballroom dancer who spends too much time curled up with a good book. Red roses are my favorite and I love a good love story.
View my complete profile

Blog Tours
Want me to be a part of your blog tour? Contact me and let me know.

Blog Love!

Blog Archive

Browse Reviews by Rating

Disclaimer
In accordance with the FTC Guidelines for blogging and endorsements, I am required to state that no payments are received in return for reviews, promotions and endorsements. All books are received at no cost from publishers or purchased by myself. I receive no monetary compensations for anything that appears on Sparkles and Lightning.