2015 Reading Challenge


Quotes I Love

© 2011-2013 by Annabelle Lovell. All rights reserved. Powered by
Blogger
.

Wednesday, May 2, 2012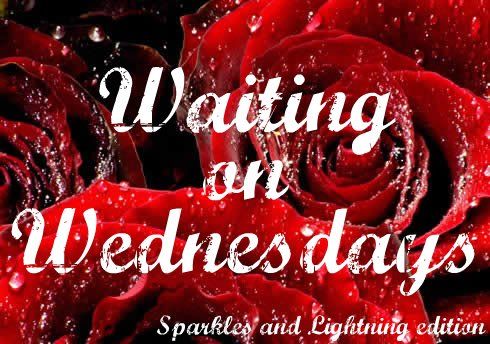 This week, I am featuring Kelly Creagh's Enshadowed. By the time it comes out, most of us will have been waiting nearly two years! Way too much, you know.
The second book in a modern gothic romance trilogy channeling the dark brilliance of Edgar Allan Poe. While Varen remains a prisoner in a perilous dream world where the terrifying stories of Edgar Allan Poe come to life, Isobel travels to Baltimore to confront the dark figure known throughout the world as the Poe Toaster. This man, the same man who once appeared to Isobel in her dreams and abandoned her in Varen's nightmare world, holds the key to saving Varen. But when Isobel discovers a way to return to this dream world, she finds herself swept up in a realm that not only holds remnants of Edgar Allan Poe's presence, but has also now taken on the characteristics of Varen's innermost self. It is a dark world of fear, terror, and anger. Varen is changed. And now Isobel must face a new adversary—one who also happens to be her greatest love.
I have been waiting for this book for so long! Hopefully, my wait will soon be over! I am looking forward ridiculous much to this book, and I really, really want it. Desperately.
Lovelovelove,
What are you waiting on this Wednesday?
Welcome!
Welcome to my young adult reading blog! Sparkles and Lightning has young adult book reviews with the occasional children's or adult's book review sprinkled in. It will also be totally and completely fun :) Have a look around, have some laughs, and most of all, have a perfectly sparkly, electric time!

About Me
I'm a university student and ballroom dancer who spends too much time curled up with a good book. Red roses are my favorite and I love a good love story.
View my complete profile

Blog Tours
Want me to be a part of your blog tour? Contact me and let me know.

Blog Love!

Blog Archive

Browse Reviews by Rating

Disclaimer
In accordance with the FTC Guidelines for blogging and endorsements, I am required to state that no payments are received in return for reviews, promotions and endorsements. All books are received at no cost from publishers or purchased by myself. I receive no monetary compensations for anything that appears on Sparkles and Lightning.