2015 Reading Challenge


Quotes I Love

© 2011-2013 by Annabelle Lovell. All rights reserved. Powered by
Blogger
.

Wednesday, April 25, 2012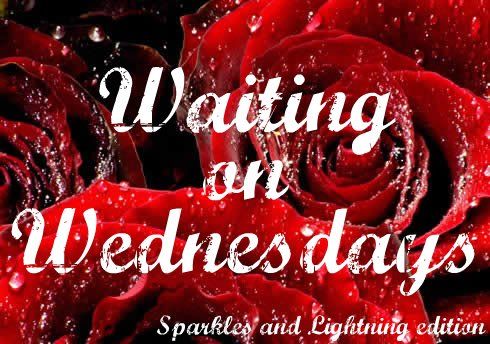 Another Waiting on Wednesday, courtesy of the lovely Jill over at
Breaking the Spine
!
This week, I am featuring Underworld by Meg Cabot, the highly-anticipated sequel to Abandon.
Escape from the realm of the dead is impossible when someone there wants you back.

Seventeen-year-old Pierce Oliviera isn't dead.

Not this time.

But she is being held against her will in the dim, twilit world between heaven and hell, where the spirits of the deceased wait before embarking upon their final journey.

Her captor, John Hayden, claims it's for her own safety. Because not all the departed are dear. Some are so unhappy with where they ended up after leaving the Underworld, they've come back as Furies, intent on vengeance…on the one who sent them there and on the one whom he loves.

But while Pierce might be safe from the Furies in the Underworld, far worse dangers could be lurking for her there…and they might have more to do with its ruler than with his enemies.

And unless Pierce is careful, this time there'll be no escape.
Since reading Abandon, one of my life goals has been to get my hands on Underworld as soon as is humanly possible. I really, really, really want to read this one, and the cover is absolutely, beyond any doubt gorgeous! I am insanely, ridiculously excited to read this one!
Lovelovelove,
What are you waiting on this Wednesday?
Welcome!
Welcome to my young adult reading blog! Sparkles and Lightning has young adult book reviews with the occasional children's or adult's book review sprinkled in. It will also be totally and completely fun :) Have a look around, have some laughs, and most of all, have a perfectly sparkly, electric time!

About Me
I'm a university student and ballroom dancer who spends too much time curled up with a good book. Red roses are my favorite and I love a good love story.
View my complete profile

Blog Tours
Want me to be a part of your blog tour? Contact me and let me know.

Blog Love!

Blog Archive

Browse Reviews by Rating

Disclaimer
In accordance with the FTC Guidelines for blogging and endorsements, I am required to state that no payments are received in return for reviews, promotions and endorsements. All books are received at no cost from publishers or purchased by myself. I receive no monetary compensations for anything that appears on Sparkles and Lightning.